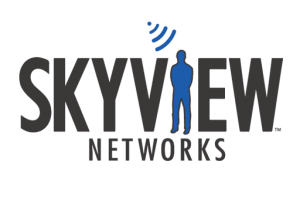 Welcome to Skyview Networks
Skyview is the engine behind the most advanced broadcast technology in America. Our cutting-edge services deliver professional team broadcasts to fans and ABC to America. There is no comparable company in the U.S. and we have proudly served the country for over 21 years.
Our services are network radio focused, creating brilliant media inventory and integration plans. Our state-of-the-art XDS receivers allow individual market affiliate control which provides clients custom market solutions. Detailed plans can be designed by market when best for the client. The XDS receivers provide individual receipt of clearance for affidavits and custom market tagging.
Skyview Radio Networks | Media
Skyview Networks is the only place you will find all four professional sports leagues, every team in America, and every fan, connected. Skyview Networks is home to ABC Radio and is the only company tying TV assets into radio integrations.
Demos: W 18-49
On air + Integrations + Online/Onset + Events/Promotions
Confident, connected and active

She lives life to the fullest, working, playing, creating, exploring and balancing

She fact checks for what's best for her and her family

Her trust is placed carefully and her mother's brands are not a given choice

The woman of today matters in sports: she buys tickets, goes to games, plays in fantasy leagues, buys apparel

She ignites trends
Demos: M 21-49
On air + Integrations + Online/Onset + Events/Promotions
He loves his electronics, sports, beer, music, hobbies and career…they define him

Independent, strong and interesting

He is pivotal in his family, a true partner in raising kids

His hometown sports team matters, win or lose

He connects with trends
Young Professionals & Families
Demos: 25-54
On air + Integrations + Online/Onset + Events/Promotions
A blend of career and time to enjoy life

Family dynamic shift, parents raise kids in true partnership

Cooking, conversation, games, unique interest

They make decisions with research

The pace is busy and at times, hard to balance

Their family stays connected and ignites their own trends
Demos: 40+
On air + Integrations + Online/Onset + Events/Promotions
They care about what's happening in the world

Health is a key focus

Time is dedicated to their families and extended family

Happiness is measured by work and personal life

More time is spent planning investments and retirement

Adventures are explored

Confident, Connected and Active
She lives life to the fullest, working, playing, creating, exploring and balancing

She fact checks for what's best for her and her family

Her trust is placed carefully and her mother's brands are not a given choice

The woman of today matters in sports: she buys tickets, goes to games, plays in fantasy leagues, buys apparel

She ignites trends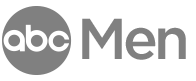 Independent, Strong and Interesting
He loves his electronics, sports, beer, music, hobbies and career…they define him

He is pivotal in his family, a true partner in raising kids

His hometown sports team matters, win or lose

He connects with trends