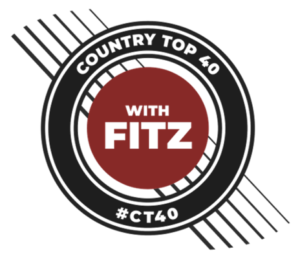 (March 13, 2023) – Country Top 40 with Fitz (CT40), through its syndication partner Skyview Networks, announced today the addition of KUPL-FM The Bull to its roster of affiliates bringing country music's most honored and longest-running radio show to Portland.
"Fitz continues the Bob Kingsley CT40 tradition of fun and keeps us rolling every week with the biggest hits in the country," said Danny Dwyer, APD/Music Director at KUPL-FM. "Our listeners love the behind-the-scenes stories and the road trip experience he shares with our audience."
This announcement comes in tandem with 2023's Country Radio Seminar, where Fitz will be hosting Acoustic Alley for the third year in a row.
For affiliation information on Country Top 40 with Fitz, contact [email protected] or visit skyviewnetworks.com/ct40.
About CT40 with Fitz
CT40 with Fitz is country music's longest-running national radio show that continues to change the landscape of countdown shows as its host, Fitz, begins writing the next chapter of this treasured and storied brand. With Fitz at the helm, CT40's legacy heads into a new decade with fun, captivating new features that remember the country stars of yesterday and introduce the stars of tomorrow. The 45+ year legacy of the countdown continues as listeners coast to coast and around the globe rely on Fitz to play the hits and take them on a journey to number 1. The program, which airs on nearly 300 stations nationwide, is syndicated by Skyview Networks. For affiliation information, reach out to [email protected] and visit skyviewnetworks.com/ct40.
About Skyview Networks
Skyview Networks is an audio technology, syndication and network audio sales solutions company based in Scottsdale, Arizona that has been serving the broadcast space for more than 25 years. With more than 10,000 radio affiliate relationships, its nationwide coverage reaches over half of all Americans each week. Skyview's industry-leading services are utilized by major media companies, leading consumer brands, world-class entertainers, professional and collegiate sports organizations, and state news networks. For more information, visit skyviewnetworks.com and follow @SkyviewNetworks. 
###