Country countdown special "Thankful for the Hits" to air Thanksgiving weekend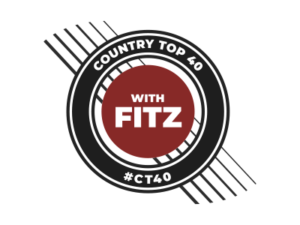 (November 22, 2022) – Country Top 40 with Fitz (CT40), through its syndication partner Skyview Networks, announced today the production of Thankful for the Hits, a Thanksgiving holiday special airing Saturday, November 26, and Sunday, November 27. The unforgettable special, co-hosted by country superstar duo, Dan + Shay, will kick off the holiday season with a top 40 countdown of today's hottest country music hits.
"I'm so excited to hang out with my Thanksgiving co-hosts, Dan + Shay," said Fitz, host of CT40. "You'll find out during this show why Dan + Shay have always called me the 3rd member of the group. It's an entertaining four hours packed with music and memories, and we'll be featuring some brand new music from them as well. I can't wait for everyone to listen."
In addition to counting down the hottest songs from today's country music stars, Thankful for the Hits will include familiar features from CT40, including "Music with Memories" and "CT40 Fierce Female."
For additional information on the special and its current availability, contact affiliation@skyviewsat.com.
About CT40 with Fitz
CT40 with Fitz is country music's longest-running national radio show that continues to change the landscape of countdown shows as its host, Fitz, begins writing the next chapter of this treasured and storied brand. With Fitz at the helm, CT40's legacy heads into a new decade with fun, captivating new features that remember the country stars of yesterday and introduce the stars of tomorrow. The 45+ year legacy of the countdown continues as listeners coast to coast and around the globe rely on Fitz to play the hits and take them on a journey to number 1. The program, which airs on 300+ stations nationwide, is syndicated by Skyview Networks. For affiliation information, reach out to affiliation@skyviewsat.com and visit skyviewnetworks.com/ct40.
About Skyview Networks
Skyview Networks is an audio technology, syndication and network audio sales solutions company based in Scottsdale, Arizona that has been serving the broadcast space for more than 25 years. With more than 10,000 radio affiliate relationships, its nationwide coverage reaches over half of all Americans each week. Skyview's industry-leading services are utilized by major media companies, leading consumer brands, world-class entertainers, professional and collegiate sports organizations, and state news networks. For more information, visit skyviewnetworks.com and follow @SkyviewNetworks. 
###