Skyview Networks to Serve as the Exclusive Network Radio Sales Partner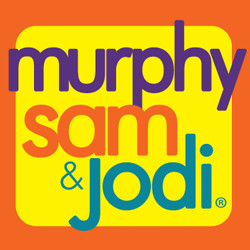 (September 29, 2021) – Colbert Media Group's morning radio show that mixes real life, pop culture and laughs, Murphy, Sam and Jodi, and leading independent broadcast technology, audio network sales and syndication provider, Skyview Networks, announced today a partnership to grow network radio sales revenue for the program, which airs on over 60 stations nationwide.
"Skyview Networks is an innovator, turning compelling content into results for its advertisers. Colbert Media Group is the catalyst of Murphy, Sam and Jodi's national growth and success. Blending Colbert's exceptional service to our program's partner stations with Skyview's relentless commitment to its clients is naturally synergistic," commented hosts Murphy, Sam and Jodi. "We are excited about the partnership."
With a live and local feel, Murphy, Sam and Jodi is an upbeat and good-humored program featuring female lead, Jodi, and her husband Murphy and their best friend Sam. The trio's genuine friendship and light-hearted approach captivates their listeners, which are real people, living real lives just like them.
"Murphy, Sam and Jodi are a very successful morning drive team airing on strong Adult Contemporary stations. They connect in a meaningful way that resonates and starts listeners' days out just right," said Jeanne-Marie Condo, Executive Vice President of Skyview Networks. "The show is receiving a strong agency response as we enter an exciting Upfront season."
Murphy, Sam and Jodi is a five-hour weekday morning drive program that is fully customizable, both on-air and on-line. For more on the Murphy, Sam and Jodi program, please visit colbertmediagroup.com/murphy-sam-and-jodi and for affiliation information, contact june@colbertmediagroup.com.
For more information on Skyview Networks' audio network sales, syndication, distribution and software solutions, visit skyviewnetworks.com.
About Murphy, Sam and Jodi
Murphy, Sam and Jodi ® is a daily morning show produced by Media 3 Entertainment, LLC. The trio has been a team since 1997 and began syndication in 2003. The show is represented by Colbert Media Group and airs on over 60 stations across the US on multiple adult targeted formats (Hot AC, Mainstream AC, Classic Hits and Country).
About Skyview Networks
Skyview Networks is a broadcast technology, syndication and national network sales solution company reaching half of all Americans weekly through 9,000 radio station relationships. It provides services to ABC Audio, CBS Audio, Local Radio Networks, Alpha Media USA, JackFM, The Weather Channel, The Associated Press, Hubbard Broadcasting, Quu, professional and collegiate sports organizations and two state news networks. Its evolving syndication portfolio also includes The Dana Cortez Show, Nick Cannon Radio, Country Top 40 with Fitz, B-Dub Radio, Carmen's Calls and Sabado Picante. Founded in 1995, Skyview Networks is based in Scottsdale, Arizona and focuses on providing best-in-class services that include satellite and IP distribution, full network automation, inventory management systems and network audio sales. For more information, visit skyviewnetworks.com and follow @SkyviewNetworks.
###