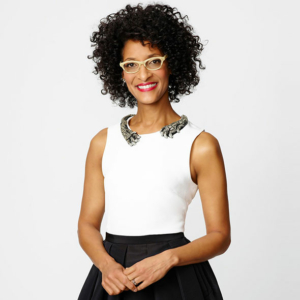 Skyview Networks and ABC Radio have welcomed celebrity chef Carla Hall to our lineup of talent influencers.
Many may recognize Carla as a competitor on Bravo's Top Chef and Top Chef: All Stars as well as a former co-host of ABC's Emmy-award winning daily lifestyle show, The Chew. Her colorful background in culinary and culture make her the perfect fit for the Skyview Networks portfolio.
Fans are drawn to Carla's down-to-earth approach to entertaining and living well, which helps her easily connect with audiences balancing work and family life. Her addition to Skyview Networks furthers our initiative to continue expanding access to premiere talent and high-profile brand opportunities to drive best-in-class integration experiences for our advertising partners. In this pre-upfront season, we have found that lifestyle brands have an appetite to connect with consumers on a personal level. Now, with ABC Radio via Skyview Networks, these brands can align their products with Carla's unique and proven lifestyle tips through sponsorship.