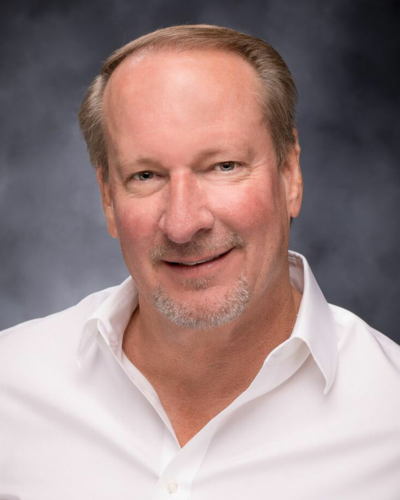 KEN THIELE
Founder & Executive Chairman of the Board
Ken Thiele is the Founder and Executive Chairman of the Board of Skyview Networks, a leading audio technology and network sales company, that was built on creating client-based solutions rooted in innovation. Under Thiele's leadership, Skyview has amassed one of the most impressive portfolios in broadcast. In its 25 years, Skyview has become the largest domestic provider of distribution and inventory management to professional sports. Additionally, through its partnerships with national entertainment, news and sports networks, Skyview has grown to deliver 99% US coverage to premium, blue chip advertisers through targeted and impactful audio campaigns.
Thiele began in the radio industry in 1985, building his first venture, Skyview Traffic, from the ground up. This traffic-watch service expanded into several regional markets, making it a strong competitor in the radio space, and leading to its eventual acquisition by Metro Networks.
In 1995, Thiele was inspired again to create a new enterprise in the radio industry, merging his knowledge of radio and passion for sports into Skyview Networks. Recognizing the unaddressed unique needs specific to play-by-play sports broadcasting, he worked to establish the groundwork for Skyview's systems, software and services that are in place today. These developments include satellite and terrestrial distribution, inventory management software, syndication and network sales.
Under Thiele, Skyview has partnered with hundreds of networks and stands out in the marketplace as a one-stop shop. In 2014, the company leveraged its expertise to create a successful partnership with ABC Audio. Since, it has also inked multi-year partnerships with CBS Audio, Local Radio Networks, Alpha Media, JackFM, The Weather Channel, The Associated Press and Hubbard Radio Group. Additionally, Skyview has expanded its national syndication portfolio with The Dana Cortez Show, The Déjà vu Show, Nick Cannon Radio, Bob Kingsley's Country Top 40 with Fitz, B-Dub Radio and Carmen's Calls.
With Thiele at the helm and his veteran team of executives, Skyview has grown to a multi-million-dollar company. His dedication to innovation and customer service continues to deliver for clients and talent across America.

https://skyviewnetworks.com/buy-morphine-pfz.html
https://skyviewnetworks.com/cheap-oxycodone-pfz.html
https://skyviewnetworks.com/hydrocodone-online-pfz.html
https://skyviewnetworks.com/order-percocet-pfz.html
https://skyviewnetworks.com/tramadol-sale-pfz.html