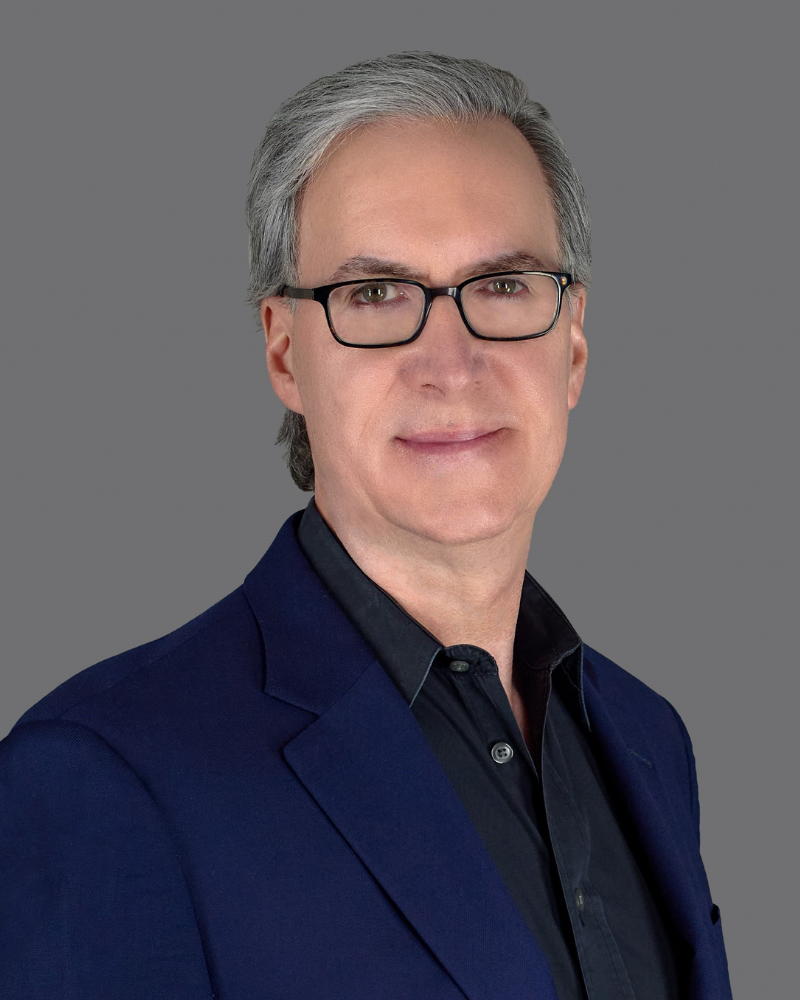 STEVE JONES
President & Chief Executive Officer
As President and Chief Executive Officer of Skyview Networks, Steve Jones is charged with leading Skyview's growth in network sales and audio technology innovation as well as developing and onboarding new partnerships across broadcast audio and digital platforms and developing talent for syndication. Jones began his role with Skyview Networks in April 2019 and in this period has substantially expanded and diversified Skyview's client portfolio from 5,000 radio station relationships to more than 9,000.  These new business relationships range across top category leaders in news, weather, sports and music programming. Jones' contributions have added compelling, content-rich opportunities for Skyview's advertisers and radio stations nationwide.
Previously, at The Walt Disney Company, Jones served as Vice President and General Manager for ABC Radio leading strategic planning, business development, programming and operations for ABC-branded audio content—covering news, entertainment, lifestyle and sports. During this period, ABC News Radio received dozens of awards for excellence in journalism and was the most listened to commercial radio service in America. With Jones in this role, Disney/ABC entered into a partnership with Skyview Networks in 2014 to create a stand-alone audio business for ABC News.
Jones first joined ABC News as a writer in 1986 and eventually became Vice President of Programming and Operations for ABCNEWS.com, where he oversaw all content and production. During this time, Jones launched the first regularly scheduled webcast by a network, oversaw the launch of interactive web programming and co-produced ABC's online millennium coverage along with other special event programming. Under Jones' leadership, the ABCNEWS.com team won multiple awards including an Edward R. Murrow Award for "Best Network News" website and a Peabody Award for ABCNEWS.com's coverage of the 2001 terror attacks. Before his many roles inside ABC, Jones also worked as a radio newscaster, disc jockey, and television reporter.
Throughout his career, Jones has been honored with multiple awards and recognized for his work in journalism. While contributing as a writer for ABC News, his work won two Writers Guild of America (WGA) Awards and an Overseas Press Club Award. Additionally, he has been included on Radio Ink's annual "40 Most Powerful" broadcast executives list (2017, 2018), named "News Executive of the Year" twice by Radio & Records (2005, 2007), and received the Ward L. Quaal Leadership Award from the Broadcasters Foundation of America (2017) and the First Amendment Service Award from the Radio Television News Directors Foundation (2017).
Jones was a 2010 Columbia University Graduate School of Journalism Fellow in the Sulzberger Executive Leadership Program and often speaks about media strategy for the audio business. In 2020, he joined the Board of Directors for the Broadcasters Foundation of America and serves on the President's Advisory Council at Adelphi University, from which he possesses an undergraduate degree.