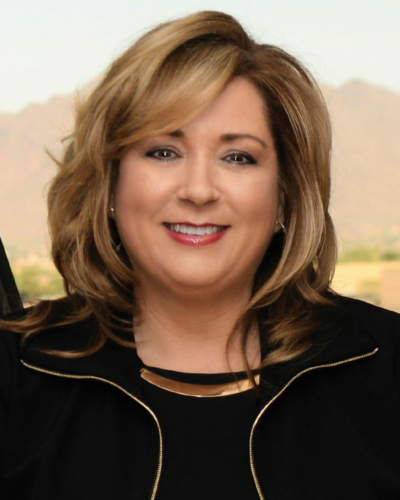 JEANNE-MARIE CONDO
President of Network Partnerships & Chief Revenue Officer
Jeanne-Marie Condo is the President of Network Partnerships and Chief Revenue Officer of Skyview Networks, an industry-leading audio technology and national sales company that delivers 99% US coverage. Condo is the chief sales strategist for Skyview, responsible for a dynamic national sales portfolio of radio, television, digital and syndication. Under Condo's lead, this strong portfolio provides national advertisers with custom experiences powered by some of the most influential brands in sports and entertainment. Condo is a media sales industry veteran of 30 years, first launching her career with Phoenix's KTAR 620 AM Sports. Over the course of her nine years with the station, she was named lead Sports Marketing Director and headed the local sports sales initiative with the former Phoenix Cardinals and Phoenix Coyotes, at one point recording the largest sales deal in KTAR history.
In 1996, Condo joined Skyview Networks to design and lead the company from a regional sports sales focus covering Arizona and California, to a national powerhouse partnering across all four professional sports leagues. She has proudly maintained a long heritage list of clients who equally believe in the power of play-by-play, while also fostering the growth of Skyview's nationwide sales force and support team to drive Skyview's transformation into a multi-million-dollar corporation.
In 2014, Condo was selected to lead the national sales strategy for the re-launch of ABC Radio, now ABC Audio. Under Condo's lead, Skyview's talented team of sales executives serve as the exclusive sales partner for ABC Audio and are charged with creating unique opportunities leveraging the power of ABC's talent to create meaningful brand integrations for its clients.
In 2018, Condo was tapped by CBS News Radio, now CBS Audio, to lead its national sales strategy. She and her sales teams have successfully powered CBS Audio's news and entertainment platforms, bringing the news, long-form and short-form opportunities to clients. In the years since, Condo has also led the direction for the acquisition of additional audio providers, including Local Radio Networks, Alpha Media, JackFM, The Weather Channel, The Associated Press, Quu and Hubbard Radio. Additionally, she is the driving force behind Skyview's syndication platform with national radio shows and segments including The Dana Cortez Show, The Déjà vu Show, Nick Cannon Radio, Murphy, Sam & Jodi, XYZ with Erik Zachary, Carmen's Calls and more.
Condo is also deeply involved in the local Phoenix community, where she served as March of Dimes Signature Chef Chair in 2014, successfully raising the largest donation for the event to date, and served as President of the National Association of State Radio News Networks from 2017 to 2018.