Skyview to install its next-generation satellite distribution platform
May 3, 2016
—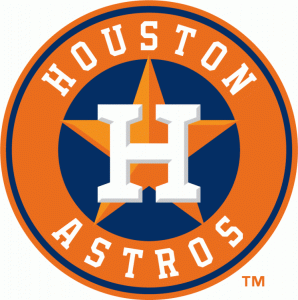 Houston Astros Expand Radio Broadcast Partnership with Skyview Networks to Include Radio Network Distribution of its Play-by-Play Broadcasts
Skyview to install its next-generation satellite distribution platform in addition to its existing role of Inventory Management Software Provider
PHOENIX, Ariz. (05/03/2016) — Major League Baseball's (MLB) Houston Astros expand scope of partnership with its radio broadcast provider, Skyview Networks, to include satellite delivered broadcast distribution for its play-by-play radio network. In coordination with the AdView Inventory Management software Skyview already provides, the Astros will now benefit from end-to-end broadcast control. These systems work in tandem to provide a client affordable, reliable broadcast execution and advertiser management.
"We have enjoyed a long-standing relationship with Skyview Networks and look forward to expanding our distribution services," said Jamie Hildreth, Houston Astros Senior Vice President, Broadcasting. "We are confident these additional services will enhance the quality of the Houston Astros radio broadcasts for our fans, which is always our top priority."
Adding Skyview's distribution service further integrates the management of a broadcast from advertiser to airtime. Skyview's satellite distribution platform of smart receivers provide network reliability affordably. The platform communicates with Skyview's AdView Inventory Management, making ad-regionalization possible and accountable. These regionalization tools help to maximize the Astros' three-state radio network.
"We are proud to grow our relationship with the Houston Astros as they continue to choose Skyview to service their broadcast needs. In our expanded role, I believe the Astros will enjoy the dependability and ingenuity we will continue to bring to the Astros radio network," said Ken Thiele, President of Skyview Networks.
Since partnering with Skyview in 2011, the Houston Astros have utilized Skyview's AdView Inventory Management Software, providing the organization full control over all advertiser scheduling and fulfillment. This season, the Astros will also add AdView Inventory Management for its Spanish language broadcast. Now, all radio inventory will be trafficked and billed out of the same system, providing management a complete picture of radio revenue. AdView generates detailed affidavits and invoices for faster client billing, improving the receivables timeline.
The Houston Astros radio broadcast can be heard on English language flagship KBME-AM 790 and its network of 28 affiliates, as well as its Spanish language flagship La Nueva 94.1. For more information on the Houston Astros, visit www.houstonastros.com.
About the Houston Astros
The Astros have been Houston's hometown baseball team since 1962, when the Colt .45s first took the field in Colt Stadium. Three years later, the team became the Houston Astros, and are now in their 55th season in Major League Baseball. In 2013, the Astros moved to the American League West Division, becoming the first franchise to move from the National League to the American League. For 81 games a year, the Astros can be found on their home field at Minute Maid Park, where families and friends come together to enjoy America's favorite pastime in one of baseball's most comfortable and fan-friendly ballparks. In addition to striving for success on the field, the Astros take pride in their local community and are committed to making Houston a better place by honoring our nation's military, combatting homelessness, aiding in the fight against cancer and supporting youth baseball and softball through the Astros Foundation's cornerstone programs. For more information on the Astros, please visit www.astros.com.
About Skyview Networks
Skyview Networks is a broadcast technology and national sales solutions company that provides services to ABC Radio, professional and collegiate sports organizations and two state news networks. Founded in 1995, Skyview is based in Scottsdale, Arizona and focuses on providing national sales and broadcast network solutions to network news, professional and collegiate sports, and syndicated radio. Skyview's services include satellite distribution, full network automation, affiliate relations, inventory management systems and national audio sales with advertising solutions for radio, television, print, signage and web. For more information, visit skyviewnetworks.com.
###