September 12, 2018
—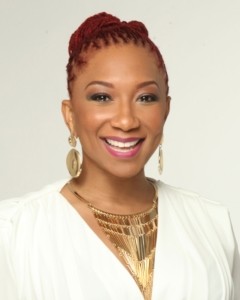 PHOENIX, Ariz. (September 12, 2018)
–
 ABC Radio and Skyview Networks announce syndication of
The Deja Vu Show
, featuring the top-rated afternoon host on New York's iconic WBLS-FM.  In her new show for Urban AC music formats, Deja Vu will provide female listeners a mixture of entertainment, lifestyle and positive affirmation that helps them find their passion and accomplish their dreams.
The syndicated show brings the best of Deja Vu, PPM friendly benchmarks, unmatched energy and personality, while allowing local programmers to maintain control of the music on their station.
"Every day I look to provide listeners an escape at work.  Radio allows me to connect with, inspire and motivate listeners in an amazing way," says Deja, host of The Deja Vu Show.
Deja is a speaker, author, philanthropist and lifestyle expert who delivers a new experience to Urban Radio.  It's an experience that at-work listeners crave—social media trends, celebrity crushes, empowerment, Black Hollywood, how to get ahead and so much more.
"Deja brings a contagious energy to the midday format," says Steve Jones, Vice President and General Manager, ABC Radio.  "Deja is a proven ratings winner who will have immediate and measurable impact for her new affiliates."
"Deja's a force for us both on and off air!" says Skip Dillard, Program Director WBLS, Emmis New York.  "From her daily show, to social media and video, she continues to develop creative ways every afternoon to reach and engage her listeners!  I'm so excited Deja's talents can now be experienced in every radio market in America."
"Deja is a diamond who instantly connects with her audience, especially the female audience," says Jeanne-Marie Condo, Executive Vice President and General Manager, Skyview Networks.  "This is a strategic step towards the custom sales integrations that are vital to our agencies and their clients."
The launch of The Deja Vu Show represents the latest collaboration between ABC Radio and Skyview Networks since announcing their joint syndication and sales initiative in April 2018.  Last month, the two companies announced the launch of The Dana Cortez Show.
The Deja Vu Show is four hours each weekday and is now available for syndication.  For affiliation information, contact Heidi Oringer at 212.456.5541 or [email protected].
About ABC Radio
ABC Radio syndicates America's largest commercial radio news network, ABC News Radio, along with the ABC Radio Lifestyle and Entertainment network and ABC Radio Digital to over 1650 radio stations and multiple digital distributors. ABC Radio reaches more than 76-million listeners each week across broadcast and digital audio platforms. ABC Radio is part of the Disney ABC Television Group.  For more information: www.abcradio.com.
About Skyview Networks
Skyview Networks is a broadcast technology and national network sales solutions company that provides services to ABC Radio, CBS News Radio, Local Radio Networks, professional and collegiate sports organizations and two state news networks. Founded in 1995, Skyview is based in Scottsdale, Arizona and focuses on providing best-in-class services that include satellite distribution, full network automation, inventory management systems and network audio sales. For more information, visit skyviewnetworks.com.
###