Wildly Popular "Buckwild Saturday Night" to be Rebranded "B-Dub Radio Saturday Night" for its 60 Affiliates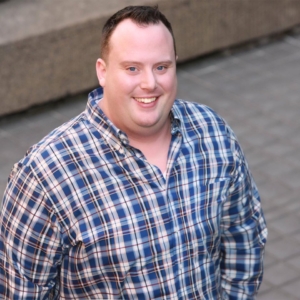 PHOENIX, Ariz. (June 16, 2020) –
Award-winning major market country radio personality, Bryan "B-Dub" Washington, and Skyview Networks have entered into a multi-year syndication and development relationship committed to expanding B-Dub's network radio reach.  Starting July 4, 2020, B-Dub's immensely popular show,
Buckwild Saturday Night
, will transition to Skyview Networks under the newly rebranded title,
B-Dub Radio Saturday Night
.
"I am beyond excited to partner with Skyview Networks for the rebrand into B-Dub Radio Saturday Night," said B-Dub.  "The team at Skyview Networks has shared detailed and impressive ideas that will continue growing the show and adding to the listener experience through our amazing affiliates.  I'm thrilled to be part of this new vision!"
B-Dub Radio Saturday Night features five hours of high-energy fun with B-Dub bringing the top stars of country music to listeners across 60 radio stations weekly.
Steve Jones, President and COO of Skyview Networks added, "Country radio programmers are constantly seeking partners who offer high-quality content and talent.  B-Dub is the partner for them.  With an ability to create a weekly party for his listeners, B-Dub will continue to grow his radio network and offer a smart investment return for his advertisers."
For affiliation information, email [email protected].
About Bryan "B-Dub" Washington
Bryan "B-Dub" Washington is an award-winning radio personality in country music radio.  His previous experience includes working as a Program Director at KBEB The Bull in Sacramento, Music Director at KMLE in Phoenix, Assistant Program Director/Music Director at KUPL The Bull in Portland and Assistant Program Director/Music Director at KWBL The Bull in Denver.  After two years in Denver, he was recently named the Afternoon Host at KNUC in Seattle, close to his Northwest roots of Oregon.  His passion for country music runs deep, driving his contagious positive energy and strong connection with listeners.
About Skyview Networks
Skyview Networks is a broadcast technology, syndication and national network sales solution company serving over 5,700 radio stations reaching 113 million listeners weekly.  Skyview Networks provides services to ABC Audio, CBS Audio, Local Radio Networks, Alpha Media USA, JackFM, The Dana Cortez Show, Nick Cannon Radio, Bob Kingsley's Country Top 40 with Fitz, VSiN sports betting network, professional and collegiate sports organizations and two state news networks.  Founded in 1995, Skyview Networks is based in Scottsdale, Arizona and focuses on providing best-in-class services that include satellite and IP distribution, full network automation, inventory management systems and network audio sales.  For more information, visit skyviewnetworks.com and follow @SkyviewNetworks.
###