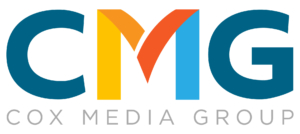 PHOENIX, Ariz. (December 14, 2020) –
Cox Media Group (CMG) will add the world-famous
Carmen's Calls
to its Florida CHR stations starting in January. The daily comedy segment created by Raul "Rico" Colindres and Mama Rico Productions features the misadventures of the lovably dysfunctional Carmen as she navigates her way through life's daily challenges in two-minute episodes that leave listeners in tears of laughter.
"Carmen is a hilarious character whose comedy prank calls are just what our listeners need in the middle of this global pandemic," said Steve Smith, VP of Programming for Cox Media Group. "We know that Carmen powerfully resonates with listeners and we are excited to work with Rico in driving both ratings and revenue from Carmen."
Under the agreement with Carmen's new syndicator, Skyview Networks, CMG will add Carmen's Calls to WFLC-FM, Miami and WPOI-FM, Tampa while continuing on WPYO-FM, Orlando. "CMG is an innovative company with exceptional programmers, and I am thrilled to work with them as Carmen entertains more listeners across the Sunshine State," said Raul "Rico" Colindres, creator of Carmen's Calls, and VP, Content Development and Syndication at Skyview Networks.
"Carmen is a unique and beloved character who generates strong listener recall," said Steve Jones, President & COO, Skyview Networks. "Carmen works across different formats and can be integrated into any daypart as part of an existing show or a stand-alone feature.
To become a Carmen Call's affiliate and for more on Skyview Networks' portfolio of programs, visit skyviewnetworks.com.
About Carmen's Calls
Hola, this is Carmen…
Since 2005 Carmen has been a terrestrial radio mainstay and digital asset for every major broadcast company. She's well known as one of the liveliest and funniest characters on radio. Her diverse and dedicated fan base spans many major markets including San Francisco, New York and Miami.
About Skyview Networks
Skyview Networks is a broadcast technology, syndication and national network sales solution company reaching 150 million listeners weekly through 9,000 radio station relationships. It provides services to ABC Audio, CBS Audio, Local Radio Networks, Alpha Media USA, JackFM, The Dana Cortez Show, Nick Cannon Radio, Bob Kingsley's Country Top 40 with Fitz, B-Dub Radio, The BetR Network featuring select VSiN content, professional and collegiate sports organizations and two state news networks. Founded in 1995, Skyview Networks is based in Scottsdale, Arizona and focuses on providing best-in-class services that include satellite and IP distribution, full network automation, inventory management systems and network audio sales. For more information, visit skyviewnetworks.com and follow @SkyviewNetworks.
###