SkyCap installed to provide the Suns with automated high-definition video capture of all in-venue partner activations
June 19, 2018
—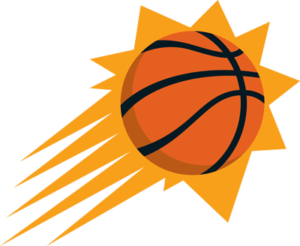 PHOENIX, Ariz. (June 19, 2018) —
The National Basketball Association's (NBA) Phoenix Suns became the first NBA franchise to partner with Skyview Networks for its SkyCap system at Talking Stick Resort Arena.  At the start of the 2017-18 season, Skyview Networks' SkyCap system was installed to capture all gameday partner activations and in-arena advertisements with high-definition video to auto-save clips by client in a searchable database.  With SkyCap, the Suns are the first NBA franchise to provide its Marketing Partners the ability to review full impact of their partnership, proving contract fulfillment and showcasing the power of in-arena promotion.
"Skyview Networks' innovative SkyCap technology has been an exciting new addition that helps capture the services we provide our partners," said Carlissa Henry, Senior Vice President of Marketing Partnerships for the Phoenix Suns. "By fully capturing the tremendous game-day experiences at Talking Stick Resort Arena, we're able to showcase the premium value of our partnerships while providing the highest level of client service."
SkyCap is scalable and customized to each client's facility.  For the Suns, Skyview Networks installed four high-definition cameras to capture all video screen, LED signage and sponsored features inside the arena.  SkyCap integrates with a venue's existing screen software, reading the partners and air times to autoclip the high-definition video.  With the system's automation feature, little extra effort is required from the in-venue production team.
"We are proud to offer SkyCap technology to our longtime hometown partner, the Phoenix Suns; we believe the franchise will find value in the system from the sales to the accounting department," said Matt Stys, Vice President, Business Development for Skyview Networks.  "Franchises signing on for SkyCap will be providing partners the highest-level proof of performance, which we see is increasingly important to advertisers."
The SkyCap database offers a quick turnaround in which it is populated with clips that are ready to be searched, downloaded and shared with clients.  The franchise benefits are two-fold, both supporting the sales effort through the visual power of fan experience with a brand and proving contract execution.
For more information on the SkyCap system and Skyview Networks' suite of software solutions for broadcasters, visit skyviewnetworks.com.
About Skyview Networks
Skyview Networks is a broadcast technology and national sales solutions company that provides services to ABC Radio, CBS News Radio, professional and collegiate sports organizations and two state news networks. Founded in 1995, Skyview is based in Scottsdale, Arizona and focuses on national sales and broadcast network solutions for national news organizations, professional and collegiate sports franchises, and syndicated radio. Skyview's services include satellite distribution, full network automation, affiliate relations, inventory management systems and national audio sales with advertising solutions for radio, television, print, signage and web. For more information, visit skyviewnetworks.com.
###