B-Dub Radio surges past 65 combined affiliates, serving Program Directors with customized assets and listeners with exclusive interviews and chart-topping hits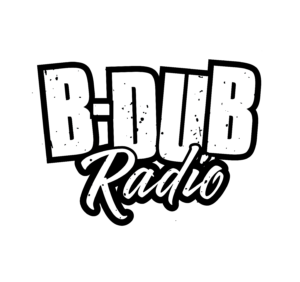 PHOENIX, Ariz. (February 17, 2021) —
B-Dub Radio,
through its syndication partner, Skyview Networks, announces the addition of six SummitMedia stations to its growing roster of affiliates. The program recently expanded from a Saturday night-only show to weeknights in new a version that offers program directors the ability to choose their own music lineup. With the SummitMedia station additions, the B-Dub party can be heard in Birmingham, Alabama on WZZK-FM; Knoxville, Tennessee on WCYQ-FM; Louisville, Kentucky on WQNU-FM; Springfield, Missouri on KTTS-FM; Richmond, Virginia on WKHK-FM; and Wichita, Kansas on KFDI-FM.
"We are excited to have B-Dub Radio on six nights a week on all SummitMedia country stations nationally," said Randy Chase, Executive Vice President of Programming for SummitMedia. "He brings unparalleled energy and incredible content night after night."
Host, Bryan "B-Dub" Washington, added, "We are thrilled to partner with SummitMedia and join this family of amazing heritage country stations. We strive to provide a truly customized sound, and A-level content in each market the show airs. The added flexibility of stations programming their own music allows for B-Dub Radio to deliver customized content in near real time, no matter the daypart. If a Program Director is looking for a content-driven afternoon show or a "more music" morning show, we can easily fill that void."
For affiliation information of B-Dub Radio and B-Dub Radio Saturday Night, including show clocks and sample audio, visit skyviewcountry.com or email [email protected].
About Bryan "B-Dub" Washington
Bryan "B-Dub" Washington is an award-winning radio personality in country music radio.  His previous experience includes working as a Program Director at KBEB The Bull in Sacramento, Music Director at KMLE in Phoenix, Assistant Program Director/Music Director at KUPL The Bull in Portland and Assistant Program Director/Music Director at KWBL The Bull in Denver. After two years in Denver, he was recently named the Afternoon Host at KNUC in Seattle, close to his Northwest roots of Oregon. His passion for country music runs deep, driving his contagious positive energy and strong connection with listeners.
About Skyview Networks
Skyview Networks is a broadcast technology, syndication and national network sales solution company reaching over 150 million listeners weekly through 9,000 radio station relationships. It provides services to ABC Audio, CBS Audio, Local Radio Networks, Alpha Media USA, JackFM, The Weather Channel, The Associated Press, Hubbard Broadcasting, professional and collegiate sports organizations and two state news networks. Its evolving syndication portfolio also includes The Dana Cortez Show, Nick Cannon Radio, Country Top 40 with Fitz, B-Dub Radio, Carmen's Calls, and the VSiN Radio Network. Founded in 1995, Skyview Networks is based in Scottsdale, Arizona and focuses on providing best-in-class services that include satellite and IP distribution, full network automation, inventory management systems and network audio sales. For more information, visit skyviewnetworks.com and follow @SkyviewNetworks.
###