Multi-Year Sales Agreement between The Weather Channel and Skyview Begins January 1, 2021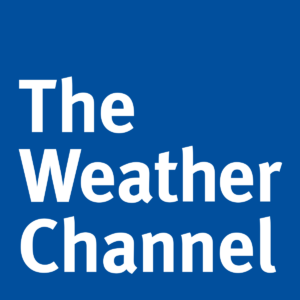 PHOENIX, Ariz. (August 25, 2020) – The Weather Channel and network audio sales specialist, Skyview Networks, announced today their multi-year partnership for The Weather Channel to expand its radio network sales and distribution. With over 100 markets in the U.S., The Weather Channel's radio network serves as the nation's authority for severe local weather updates when they're needed most. By joining Skyview Networks' portfolio of news, sports and entertainment networks and drawing on Skyview Networks' deep resources, like content integration, The Weather Channel is poised to expand its reach even further into key territories across the U.S.
"As one of the top 5 most trusted brands in America, The Weather Channel radio network's goal for this new partnership is to further expand our reach to provide more listeners with the world's most accurate weather information to manage their daily lives," said Tom O'Brien, president of The Weather Channel. "We're thrilled to partner with Skyview Networks as we continue to grow our radio network's reach and increase our brand awareness among listeners, radio stations and advertisers alike."
"This is going to be an incredible collaboration, as we have several creative strategic plans that will bring new opportunities and growth to both companies in this partnership. The Weather Channel is the most respected, sought-after source for weather news and provides the ideal platform for the nation's most trusted and iconic brands," said Jeanne-Marie Condo, executive vice president and general manager of Skyview Networks. "Its impressive reach and wide portfolio of formats, including A18-49 and strong female-skewing audiences, is an important strengthening of our portfolio. We are honored to work together to bring special offerings to advertisers and listeners."
The Weather Channel radio network's award-winning weather content airs throughout the U.S., delivering life-saving weather information and establishing local radio stations as the weather leader in their markets. This powerful reach will deliver advertisers' desire for a safe environment to align their brand.
"The Weather Channel is an essential service for radio stations regardless of format. We see the opportunity to grow both businesses by creating new content and deeper relationships with stations across the radio marketplace," said president and COO of Skyview Networks, Steve Jones. "The assets our companies possess complement each other and will allow us to creatively approach growth while their impressive lineup of sales inventory across formats will be a boost to our reach."
For more information on The Weather Channel television network, visit weathergroup.com.
For more information on Skyview Networks' audio sales, syndication and distribution and software solutions, visit skyviewnetworks.com.
About The Weather Channel
Since its launch over 38 years ago, The Weather Channel television network has become the top-rated and most widely distributed weather network in America. The Weather Channel television network has been the leader in severe weather coverage, providing the most comprehensive analysis of any media outlet and serving as the nation's only 24-hour source of national storm coverage. With trusted meteorologists who analyze, forecast and report the weather, its expertise is unrivaled. In 2018, the Ipsos poll ranked The Weather Channel as the most trusted name in news media and in 2019, The Weather Channel won an Emmy for its coverage of its new Immersive Mixed Reality technology. For ten years in a row, Harris Poll has ranked The Weather Channel as the "TV News Brand of the Year."
About Skyview Networks
Skyview Networks is a broadcast technology, syndication and national network sales solution company serving over 6,000 radio stations reaching 115 million listeners weekly. Skyview Networks provides services to ABC Audio, CBS Audio Network, Local Radio Networks, Alpha Media USA, JackFM, The Dana Cortez Show, Nick Cannon Radio, Bob Kingsley's Country Top 40 with Fitz, B-Dub Radio Saturday Night, VSiN's The BetR Network, professional and collegiate sports organizations and two state news networks. Founded in 1995, Skyview Networks is based in Scottsdale, Arizona and focuses on providing best-in-class services that include satellite and IP distribution, full network automation, inventory management systems and network audio sales. For more information, visit skyviewnetworks.com and follow @SkyviewNetworks.
###