Golden Knights to utilize Skyview's full package of services, including AdView Inventory Management programming
September 7, 2017
—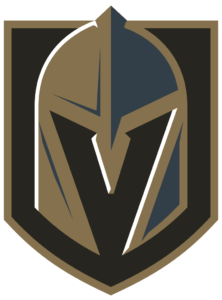 SCOTTSDALE, Ariz. (09/7/17) —  National Hockey League's (NHL) newest franchise, the Vegas Golden Knights, and Skyview Networks, a leading radio technology company specializing in broadcast solutions, announced today a multi-year partnership for the team's inaugural season. This partnership will help maximize the signal distribution of Vegas Golden Knights programming broadcasted on their flagship radio partner, Lotus Broadcasting, throughout their entire network of radio affiliates.
At season start, Skyview will provide the Golden Knights with their turnkey satellite distribution, as well as AdView Inventory Management and Live Read Logging software for full control of the organization's advertising inventory. The seamless communication between Skyview's full menu of services will allow the highest quality of broadcast management from advertiser to on-air performance.
"We are thrilled to partner with Skyview Networks in our organization's inaugural season," said Vegas Golden Knights President Kerry Bubolz. "Skyview is an innovative leader in the broadcast technology industry. Their expertise in this space will ensure that our network affiliates receive best-in-class broadcast quality and business services."
With Skyview's next-generation satellite receivers, the Golden Knights will have affordable network reliability for every game's play-by-play broadcast. Within that broadcast, AdView Inventory Management software will provide an all-encompassing view of the inventory, with the ability to schedule spots, track revenue and generate real-time logs and reports from anywhere with an internet connection. Additionally, live reads will be treated as a standard commercial unit with instant affidavit generation for contract fulfillment.
"We are excited to begin working with the Vegas Golden Knights during their inaugural season," said Matt Stys, Vice President, Business Development of Skyview Networks. "We are pleased to call the Golden Knights a partner and believe our package of services will provide a high-quality broadcast to its network affiliates and a streamlined approach to inventory management."
The Golden Knights radio broadcast can be heard on their flagship stations KRLV-FM 98.9 and AM 1340. The first regular season Golden Knights broadcast will be on Friday, Oct. 6 against the Dallas Stars. More information on the Vegas Golden Knights and a complete radio broadcast schedule can be found online at vegasgoldenknights.com.
For more information on Skyview Networks and its full package of broadcast solutions, please visit skyviewnetworks.com.
About Vegas Golden Knights
The Vegas Golden Knights are a National Hockey League franchise owned and operated by Black Knight Sports and Entertainment LLC. The Vegas Golden Knights were established by founding partners William Foley and his family and the Maloof family. For the latest news and information on the Golden Knights visit vegasgoldenknights.com. Fans can follow the team on Facebook, Twitter, Instagram and Snapchat.
About Skyview Networks
Skyview Networks is a broadcast technology and national sales solutions company that provides services to ABC Radio, CBS News Radio, professional and collegiate sports organizations and two state news networks. Founded in 1995, Skyview is based in Scottsdale, Arizona and focuses on national sales and broadcast network solutions for national news organizations, professional and collegiate sports franchises, and syndicated radio. Skyview's services include satellite distribution, full network automation, affiliate relations, inventory management systems and national audio sales with advertising solutions for radio, television, print, signage and web. For more information, visit skyviewnetworks.com.
###