Skyview adds four new markets with stations angling to be the first in their DMA to carry sports betting content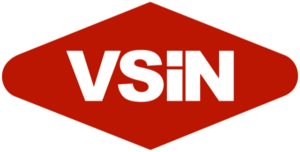 PHOENIX, AZ (03/12/2021)—
As the exclusive radio network sales and affiliate sales partner of VSiN, the sports betting network, Skyview Networks announced six new stations signing on for its content in markets that do not currently have legalized mobile gambling: Phoenix, Arizona; Palm Springs, California; Jacksonville, Florida and Toledo, Ohio.
Steve Jones, President and COO of Skyview Networks explained, "The odds and betting news and analysis VSiN shares is intelligent and compelling, providing value to the listener, even without the ability to take part in mobile betting in their state. With six states considering sports gambling legislation already this year, we are finding stations hungry to be the first in their market to lock in this exciting programming in advance."
With the 24/7 content and one-minute Action Updates, the VSiN Radio Network has many offerings that fit various formats. Recently, several iHeart stations in the Toledo, Ohio market picked up VSiN content, including WCWA-AM (sports), WSPD-AM (news) and WIOT-FM (rock), while the state awaits gambling consideration by their legislature.
The one-minute Action Updates have also expanded across states and formats, "VSiN is a great partner that is helping 1010 XL monetize our listener interest in gaming," said Ken Brady, General Sales Manager of 1010 XL Jacksonville, Florida. "They are a great group of responsive professionals who were able to provide customized local gaming content with customized sponsorship tags. This type of partnership and quality of work helped us secure a sponsor of the updates we are taking before the first report aired."
VSiN's long form Prime Time Action is picking up several stations including KQFN-AM (sports) in Phoenix, Arizona and in advance of the NCAA's upcoming March Madness tournament. "With the rapid expansion of regulated sports betting, more Americans will take a little action on this year's NCAA Tournament than ever before," said Derek Van Nostran, CMO at VSiN. "We're thrilled to deliver the news, analysis and insights this growing audience needs to make more informed wagering decisions."
Listeners will hear VSiN's March Madness special coverage March 14, 2021-April 5, 2021, kicking off with Selection Sunday programming followed by – expanded content during the daily tournament.
For more information on becoming a VSiN affiliate, visit skyviewnetworks.com/vsin or email [email protected].
About VSiN
VSiN, The Sports Betting Network, is the first sports media company dedicated to providing news, analysis and proprietary data to the millions of Americans who bet on sports and make gambling a multibillion-dollar industry.
Fueled by award-winning broadcasters and legendary oddsmakers, VSiN informs and entertains these consumers whenever and wherever they want. Fans can access VSiN content through a dedicated iHeartRadio channel, Comcast Xfinity, fuboTV, Sling TV, Rogers' Sportsnet, NESN, MSG Networks, Marquee Sports Network, AT&T Pittsburgh, TuneIn, VSiN.com, the VSiN app and on broadcast radio stations across the country distributed by Skyview Networks.
VSiN has newsroom studios in the sports books at the South Point Hotel, Casino and Spa and Circa Resort and Casino in Las Vegas, as well as satellite studios in leading gaming properties across the country.
About Skyview Networks
Skyview Networks is a broadcast technology, syndication and national network sales solution company reaching over 150 million listeners weekly through 9,000 radio station relationships. It provides services to ABC Audio, CBS Audio, Local Radio Networks, Alpha Media USA, JackFM, The Weather Channel, The Associated Press, Hubbard Broadcasting, professional and collegiate sports organizations and two state news networks. Its evolving syndication portfolio also includes The Dana Cortez Show, Nick Cannon Radio, Country Top 40 with Fitz, B-Dub Radio, Carmen's Calls, and the VSiN Radio Network. Founded in 1995, Skyview Networks is based in Scottsdale, Arizona and focuses on providing best-in-class services that include satellite and IP distribution, full network automation, inventory management systems and network audio sales. For more information, visit skyviewnetworks.com and follow @SkyviewNetworks.
###