Rico Onboards as Vice President, Content Development and Syndication to Drive Skyview's Syndication Portfolio and Brings Carmen's Calls to Its Network Sales Lineup, Beginning January 1, 2021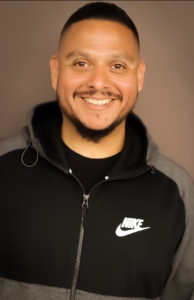 PHOENIX, Ariz. (October 14, 2020) –
Audio content and network sales specialist, Skyview Networks, announced today that Raul "Rico" Colindres, owner and creator of weekday radio segment,
Carmen's Calls
, will be joining its team as Vice President, Content Development and Syndication. In this role, Rico will lead the company's syndication initiative, working to further develop current shows such as
The Dana Cortez Show
and
Nick Cannon Radio
, and discover and onboard additional programs.
Carmen's Calls
, which currently airs on large market stations such as Hot 97-FM New York, Power 99-FM Philadelphia, Power 96.5-FM Miami and 101.1-FM The Beat Phoenix, will also join Skyview's syndication lineup January 1, 2021.
"I'm thrilled to join the all-star team at Skyview.  We will continue to amplify multi-cultural voices and create content that is successful and resonates with our consumers and brand partners," said Raul "Rico" Colindres of Mama Rico Productions.
Starting this fall, Rico will work closely with Skyview's sales team on developing multicultural programming to diversify the program portfolio and meet advertiser interest for these talents and audiences. Rico will also transition his Mama Rico Production resources to Skyview, including the world-famous Carmen's Calls, which are prank-call segments on weekdays that deliver laughs to listeners coast to coast. In Skyview's network sales portfolio, the segment will deliver a must-listen benchmark for program directors and a long-proven audience of music-format listeners for advertisers.
"Rico is a terrific addition to our team. With years of experience developing syndicated programs, his originality and know-how will work to further develop our current shows and to bring top talent into our portfolio, which is an area we are dedicated to expanding," said Jeanne-Marie Condo, Executive Vice President and General Manager of Skyview Networks. "We are especially focused on further developing our multicultural offering and proud to have Rico leading the charge."
President and COO of Skyview Networks, Steve Jones added, "Few people have the creative abilities of Rico He is a gifted performer, who is respected by other talent for his vision, passion and support. Rico will help Skyview develop content that entertains audiences and excites advertisers."
Stations interested in becoming an affiliate of Carmen's Calls beginning January 1, 2021, can receive more information by emailing [email protected]. For more on Skyview Networks' portfolio of programs, visit skyviewnetworks.com.
About Carmen's Calls
Hola, this is Carmen…
Since 2005 Carmen has been a terrestrial radio mainstay and digital asset for every major broadcast company. She's well known as one of the liveliest and funniest characters on radio. Her diverse and dedicated fan base spans many major markets including San Francisco, New York and Miami.
About Skyview Networks
Skyview Networks is a broadcast technology, syndication and national network sales solution company reaching 150 million listeners weekly through 9,000 radio station relationships. It provides services to ABC Audio, CBS Audio, Local Radio Networks, Alpha Media USA, JackFM, The Dana Cortez Show, Nick Cannon Radio, Bob Kingsley's Country Top 40 with Fitz, B-Dub Radio, The BetR Network featuring select VSiN content, professional and collegiate sports organizations and two state news networks. Founded in 1995, Skyview Networks is based in Scottsdale, Arizona and focuses on providing best-in-class services that include satellite and IP distribution, full network automation, inventory management systems and network audio sales. For more information, visit skyviewnetworks.com and follow @SkyviewNetworks.
###