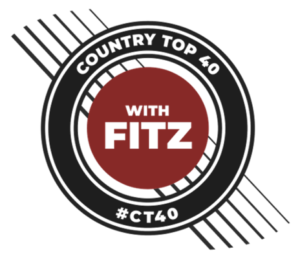 (August 3, 2023) – Fitz, host of country music's longest-running national countdown show, Country Top 40 (CT40) with Fitz, and Skyview Networks, a leading audio solutions company, in collaboration with Northstar Audio, LLC announced today the multi-year renewal of their syndication partnership for Skyview's network sales and turnkey distribution platforms.
The program, originally known as Bob Kingsley's Country Top 40 until naming Fitz the host in December 2019 following Bob Kingsley's passing, initially partnered with Skyview in January 2020. Since then, the program has continued to expand its network reach and is heard on over 240 stations nationwide.
Fitz, host of CT40 with Fitz, expressed his excitement for the renewal stating, "I am beyond thrilled about our renewal with Skyview Networks for CT40! This partnership has been a game-changer, and I'm thrilled to create with them for years to come. The incredible support and innovative solutions from the Skyview team continue to exceed my expectations, and I can't wait to see what new heights we'll reach."
"CT40's renewal with Skyview Networks amplifies an unwavering commitment to the most impactful countdown in country music each week," added Scott Mahalick, General Manager of Northstar Audio, LLC.
Airing weekly, CT40 with Fitz connects with fans across the US through their favorite country songs and superstars. Known for its beloved Top 40 weekly countdown of country music's biggest hits, CT40 with Fitz also features several fan-favorite segments a week including "Music with Memories," "The Vault," and "Troop Salute."
"Fitz encapsulates the tradition of the Country Top 40 brand with the energy and charisma he brings to the show every day," said Ed Moloney, Director, Affiliate Syndication and Sales of Skyview Networks. "He is an integral part of Skyview's country platform, and we are thrilled to continue our partnership for years to come."
For details on CT40 with Fitz, including affiliation information, contact [email protected] or visit skyviewnetworks.com/ct40/.
About CT40 with Fitz
CT40 with Fitz is country music's longest-running national radio show that continues to change the landscape of countdown shows as its host, Fitz, begins writing the next chapter of this treasured and storied brand. With Fitz at the helm, CT40's legacy heads into a new decade with fun, captivating new features that remember the country stars of yesterday and introduce the stars of tomorrow. The 45+ year legacy of the countdown continues as listeners coast to coast and around the globe rely on Fitz to play the hits and take them on a journey to number 1. The program, which airs on nearly 300 stations nationwide, is syndicated by Skyview Networks. For affiliation information, reach out to [email protected] and visit skyviewnetworks.com/ct40.
About Skyview Networks
Skyview Networks is an audio technology, syndication and network audio sales solutions company based in Scottsdale, Arizona that has been serving the broadcast space for nearly 30 years. With more than 10,000 radio affiliate relationships, its nationwide coverage reaches over half of all Americans each week. Skyview's industry-leading services are utilized by major media companies, leading consumer brands, world-class entertainers, professional and collegiate sports organizations, and state news networks. For more information, visit skyviewnetworks.com and follow @SkyviewNetworks. 
###