KOA 850 AM & 94.1 FM to utilize Skyview Networks' turnkey AdView system for live read management of play-by-play broadcasts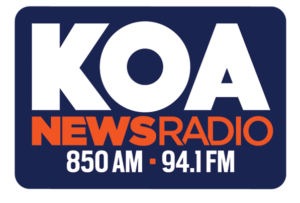 DENVER AND PHOENIX – March 5, 2019 –  
iHeartMedia Colorado's KOA NewsRadio 850 AM & 94.1 FM, Colorado's News, Traffic & Weather Station and home of the Colorado Rockies, announced today an agreement with Skyview Networks, a specialist in the broadcast technology space, to implement its AdView live read capture software, effective immediately.
As part of the agreement, all Colorado Rockies Radio Network live advertiser mentions will be cataloged by time, date and advertiser in a personalized database and scheduled across the entire season.
The data and proof-of-performance provided by the system streamlines the billing process, which will allow KOA NewsRadio to manage and bill live reads alongside standard commercial units.
"We're excited to enter into this broadcast agreement with Skyview Networks," said Jeff Johnson, Vice President of Sports Sales for iHeartMedia Denver. "The AdView system will allow us to serve our advertisers and partners with the Colorado Rockies better."
"We have enjoyed working with KOA NewsRadio 850 AM & 94.1 FM this off-season and are proud to call them our newest partner," said Matt Stys, Vice President, Business Development of Skyview Networks. "Live Read capture was inspired by the unique needs of our broadcast clients and I believe our partners at KOA 850 AM & 94.1 FM will find value in its capabilities."
AdView's live read features also work in tandem with its inventory management solutions and Skyview Networks' distribution platforms. Listeners can learn more about Skyview Networks and its full suite of broadcast solutions at skyviewnetworks.com.
The Colorado Rockies can be heard on radio flagship station KOA NewsRadio 850 AM and 94.1 FM and the Rockies Radio Network. For details on their upcoming spring training and regular season schedules, listeners can visit mlb.com/rockies.
About Colorado Rockies Radio Network
The Colorado Rockies Radio Network originates from KOA NewsRadio 850 AM & 94.1 FM in Denver. Since 1993, the Colorado Rockies Radio Network has provided live game coverage to over 30 affiliate radio stations throughout the Western United States.
More information is available at www.RockiesRadioNetwork.com.
About Skyview Networks
Skyview Networks is a broadcast technology and national network sales solutions company that provides services to ABC Radio, CBS Audio, professional and collegiate sports organizations and two state news networks. Founded in 1995, Skyview is based in Scottsdale, Arizona and focuses on providing best-in-class services that include satellite distribution, full network automation, inventory management systems and network audio sales. For more information, visit skyviewnetworks.com.
###