Jones to Drive Significant Growth Initiatives in Skyview's Audio, Sales and Technology Portfolios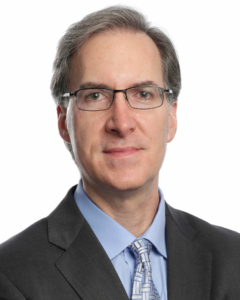 PHOENIX, AZ (March 20, 2019)
– Skyview Networks announced today that ABC Radio executive Steve Jones will assume the role of President and Chief Operating Officer reporting to co-founder and Chief Executive Officer Ken Thiele. In his new role, Jones will help lead Skyview Networks' growth in sports play-by-play, content creation across platforms, syndication, network sales, distribution of audio and technology innovation. Jones begins his new role with Skyview Networks on April 9, 2019.  He will conduct business from both the company's Scottsdale corporate office and its New York office.
"Steve is a highly respected leader in the audio industry and his addition to Skyview will accelerate what already has been a period of explosive growth," said CEO Ken Thiele. "Since Skyview Networks and ABC News partnered in 2014, Steve and I have worked side-by-side in developing new business that has resulted in great success for both companies."
In his role at Disney/ABC, Jones led the ABC Radio business, which provides news and entertainment content, reaching over 73-million listeners weekly across 1,650 radio stations and a myriad of digital audio platforms.
"I am thrilled to be joining Skyview to help grow what already is an outstanding company and to build upon Skyview's success with ABC, CBS and its sports play-by-play business," said Jones. "Skyview has built a world-class sales organization led by Jeanne-Marie Condo, and together, we will create and bring new power, reach and scale to the marketplace."
"We are excited to welcome Steve to the company and the Skyview leadership team," said Jeanne-Marie Condo, Executive Vice President/General Manager, Skyview Networks. "He has an extraordinary vision for how we can organically expand our footprint and bring new innovation to our partners and our clients."
Continued Thiele, "During more than 30 years at Disney/ABC, Steve received dozens of awards recognizing his role as a business leader, innovator and content creator. He now brings his experience and expertise to Skyview to help prepare us for our next phase of aggressive growth."
Among his industry recognition, Jones has been named to Radio Ink's annual 40 Most Powerful list of broadcast executives (2018, 2017), received the Ward L. Quaal Leadership Award from the Broadcasters Foundation of America (2017), and the First Amendment Service Award from the Radio Television News Directors Foundation (2017). Under his leadership, the ABC News Radio team has been recognized with dozens of awards including the prestigious Edward R. Murrow Award multiple times for news coverage and Peabody Awards for Superstorm Sandy coverage, and while leading abcnews.com, for coverage of the 9/11 attacks.
About Skyview Networks
Skyview Networks is a broadcast technology and national network sales solutions company that provides services to ABC Radio, CBS Audio, professional and collegiate sports organizations and two state news networks. Founded in 1995, Skyview is based in Scottsdale, Arizona and focuses on providing best-in-class services that include satellite distribution, full network automation, inventory management systems and network audio sales. For more information, visit skyviewnetworks.com.
###