September 19, 2018
—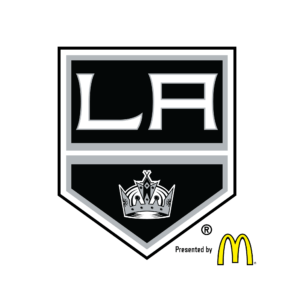 LOS ANGELES, Calif. (September 19, 2018)
– The Los Angeles Kings and iHeartMedia Los Angeles announced today that as part of a new and innovative digital partnership, all Kings games – including preseason, regular season and postseason contests – will now stream live on the new official LA Kings Audio Network, a custom station available on iHeartRadio, iHeartMedia's all-in-one digital music, podcast, on demand and live streaming radio service.
Beginning with tonight's Kings-Arizona Coyotes preseason game at STAPLES Center, the coverage on iHeartRadio will also include the broadcast's 30-minute pregame show.  Additionally, iHeartRadio will feature Kings Talk, the club's popular call-in radio show, which will stream live after most regular season and postseason home games inside the Impact Sports Bar & Grill inside STAPLES Center.
Tonight's game, which begins at 7:30 p.m., and the Kings-Vegas preseason game on Thursday, September 20, will feature a special simultaneous broadcast on the LA Kings Audio Network as well as on The Patriot AM 1150.
The LA Kings Audio Network will also be the only place to hear the additional online Kings content plus replays of each game, and as part of the agreement, iHeartRadio will feature exclusive Kings audio content for listeners.
Said Kings President and Hockey Hall of Famer Luc Robitaille: "Our streams will continue to not only serve our fans in a traditional sense but the LA Kings Audio Network will also feature additional content that our fans will enjoy listening to.  With iHeartRadio's incredible audience reach, this is indeed a special day in the broadcast history of our hockey club.  We are looking forward to all the new opportunities iHeartMedia helps to provide and we look forward to working closely with our new partners who not only share our vision but will play a key role in implementing our vision."
"We are also very excited to get back in to the audio game with the LA Kings and establishing the LA Kings Audio Network on iHeartRadio is the first step," said Don Martin, Senior Vice President of Sports for iHeartMedia Los Angeles.  "Kings fans will now be able to get content including the live game stream, repeats of the games, interviews, podcasts and other exclusive content on iHeartRadio. It's as easy as downloading the free iHeartRadio app today!"
Calling the action for Kings games on the LA Kings Audio Network will be Kings Radio Play-by-Play Announcer Nick Nickson, who this year is in his 38th season calling Kings games, and Kings Radio Analyst Daryl Evans, now in his 20th season in that role.
The station can be accessed, free of charge, by downloading the iHeartRadio app available across more than 250 device platforms including in-car, in-home, on wearables, across gaming consoles and more. Visit iHeart.com/apps to download and listen to iHeartRadio on your favorite device now. To locate the channel in the search bar users can type in keywords: LA Kings Audio Network, LA Kings or Los Angeles Kings.
The Kings are one of five professional sports teams to partner with iHeartMedia Los Angeles to exclusively broadcast and stream games.  The new agreement also includes other joint promotional activations, including over-the-air and in-arena, between the Kings and iHeartMedia.
Kings games on the radio have been broadcast on KABC Radio since 2014.
In addition to today's announcement with iHeartMedia, the Kings have extended their relationship with Skyview Networks to remain the official audio solutions partner of the Kings.  The Kings will utilize Skyview Networks' popular AdView software to manage and control all advertising as part of each club broadcast.  AdView is a powerful application developed specifically for play-by-play sports inventory management.
"Whether broadcast or streaming, AdView provides a franchise the tailored tools to maximize inventory and provide an organization's front office the insight they need to analyze inventory and make the best revenue decisions," said Matt Stys, Vice President, Business Development for Skyview Networks.  "The Kings produce an incredible broadcast and we are thrilled to partner with this championed franchise."
About iHeartMedia Los Angeles
iHeartMedia Los Angeles owns and operates KIIS-FM, KBIG-FM, KOST-FM, KRRL-FM, KYSR-FM, KFI-AM, KLAC-AM, KEIB-AM and is part of iHeartMedia. With more than a quarter of a billion monthly listeners in the U.S. and more than 131 million social followers, iHeartMedia has the largest national reach of any radio or television outlet in America. As the leading audio and media company in the U.S., iHeartMedia serves more than 150 local markets through 849 owned radio stations, and the company's radio stations and content can be heard on AM/FM, on satellite, at iHeartRadio.com, on the company's station websites and on iHeartRadio, iHeartMedia's digital music, podcast, on demand and live streaming radio service, available on more than 250 platforms and 2,000 devices, including on digital auto dashes, tablets, wearables and smartphones, on virtual assistants, smart speakers, TVs and gaming consoles.
iHeartRadio offers users the country's top live radio stations, personalized custom artist stations created by just one song or seed artist, on demand features and the top podcasts and personalities. The all-in-one digital service has more than 1.7 billion downloads, 120 million registered users and is the No. 1 commercial radio podcaster in the U.S.
iHeartMedia's platforms include radio broadcasting, online, mobile, digital, social, podcasts, personalities and influencers, live concerts and events, syndication, music research services and independent media representation. iHeartMedia is a division of iHeartMedia, Inc. (PINK: IHRTQ). Visit iHeartMedia.com for more company information.
About Skyview Networks
Skyview Networks is a broadcast technology and national network sales solutions company that provides services to ABC Radio, CBS Audio, professional and collegiate sports organizations and two state news networks. Founded in 1995, Skyview is based in Scottsdale, Arizona and focuses on providing best-in-class services that include satellite distribution, full network automation, inventory management systems and network audio sales. For more information, visit skyviewnetworks.com.
###