Lights take control of inventory for Hispanic play-by-play, weekly English radio show, and sales platforms with AdView
February 20, 2018
—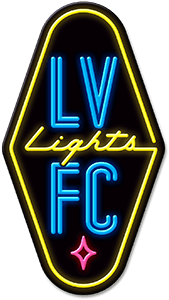 PHOENIX, Ariz. (February 20, 2018) —
The Las Vegas Lights Football Club (FC) and Skyview Networks, a leading broadcast technology company, announced today their multi-year partnership for AdView Inventory Management software. The benefit of AdView for the Las Vegas Lights comes from the ability to manage not only their Hispanic play-by-play and weekly English talk show inventory, but also the non-broadcast inventory including signage and promotions. Through this system, scheduling flexibility across all inventory platforms and detailed affidavit generation is consolidated in one program, increasing functionality between their corporate partners and the front office.
"Skyview Networks is an indispensable marketing tool," said Steve Pastorino, Vice President of Corporate Partnerships of the Las Vegas Lights FC. "The ability to streamline the process of managing and reporting our partners' assets – across radio, TV, digital and in-stadium platforms – is important as we launch pro soccer in one of the most dynamic markets in the world… downtown Las Vegas."
The AdView application is tailored to non-linear play-by-play broadcast to increase efficiency and monetize game breaks that cannot be handled in a traditional inventory management system.  For franchises like the Las Vegas Lights FC, the value lies not only in the accessibility of managing radio inventory, but across all forms of media whether it be television, digital, print or signage. Through AdView, these organizations conveniently access all advertiser contracts, reports and logs from any device with an internet connection.
"We are proud to announce this partnership and think the Las Vegas Lights FC will benefit greatly from AdView's ability to manage all forms of inventory," said Sam Zelasko, Director of Business Development for Skyview Networks. "We pride ourselves on the innovative technology we provide to our clients and believe the AdView system is the perfect solution for the Lights' unique programs."
For more information on Skyview Networks and its full package of broadcast solutions, please visit skyviewnetworks.com.
About Las Vegas Lights FC
Lights FC, the 33rd team in the USL, will begin preseason play at Cashman Field in February 2018, with a home schedule of 20-plus matches running through at least October 2018. While sharing Cashman Field during the inaugural season with the Las Vegas 51s, the stadium and playing surface will be converted to a fully natural grass playing turf to provide an intimate, authentic soccer environment for each home match. For more information visit LightsFC.com, or stay up to date with us via Facebook, Instagram and Twitter.
About Skyview Networks
Skyview Networks is a broadcast technology and national sales solutions company that provides services to ABC Radio, CBS News Radio, professional and collegiate sports organizations, syndicators and two state news networks. Founded in 1995, Skyview Networks is based in Scottsdale, Arizona and provides client services including satellite distribution, full network automation, inventory management systems and national audio sales with advertising solutions for radio, television, print, signage and web. For more information, visit skyviewnetworks.com.
###