Oakland Athletics' Triple-A affiliate opts for consolidated AdView reporting technology to gain full control over all forms of franchise inventory
January 16, 2018
—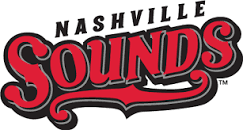 PHOENIX, Ariz. (January 16, 2018) —
The Nashville Sounds and Skyview Networks, a leading inventory management solutions company, announced today a multi-year partnership for utilization of Skyview's AdView Inventory Management services. The Sounds see tremendous value in the high-quality reporting techniques offered through AdView, specifically for inventory sellout and financials. With report generation through one web-based system, the Sounds will benefit from complete inventory control, quicker affidavit turnaround to advertisers and easier accessibility to sellout percentages.
"We are pleased to have this opportunity to partner with Skyview Networks," said Bryan Mayhood, Vice President of Sales, Nashville Sounds. "As our growth and success continue, the AdView software is vital in providing the tools to help us efficiently manage and monetize our corporate partnership inventory at First Tennessee Park."
AdView was designed specifically with sports organizations in mind to bring all broadcast and non-broadcast inventory management in-house, handled in one web-based system. Users can generate reports through AdView in one clean, professional document, alleviating the need for outside log-keeping. The system is also unique in its ability to pull all forms of inventory whether it be broadcast, print, signage or digital, making it a cost-effective solution for the Sounds.
"We are proud to call the Nashville Sounds a partner and believe AdView is their complete solution for all inventory reporting," said Sam Zelasko, Director, Business Development of Skyview Networks. "We pride ourselves on delivering high-quality solutions to our teams and we are confident in our ability to deliver strong results for the Sounds in the seasons ahead."
For more information on Skyview Networks and its full package of broadcast solutions, please visit skyviewnetworks.com.
About Nashville Sounds
The Nashville Sounds Baseball Club is the Triple-A affiliate of the Oakland Athletics. Based in Nashville, Tennessee, the Sounds play at state-of-the-art First Tennessee Park which opened its doors in 2015. The team is dedicated to bringing top-notch guest services to customers both internal and external. The Sounds strive to be at the forefront of sports in Nashville by providing fun, family-friendly entertainment.
About Skyview Networks
Skyview Networks is a broadcast technology and national sales solutions company that provides services to ABC Radio, CBS News Radio, professional and collegiate sports organizations, syndicators and two state news networks. Founded in 1995, Skyview Networks is based in Scottsdale, Arizona and provides client services including satellite distribution, full network automation, inventory management systems and national audio sales with advertising solutions for radio, television, print, signage and web. For more information, visit skyviewnetworks.com.
###