2019 AL Central Division Champs opt for Skyview's AdView system for play-by-play radio broadcasts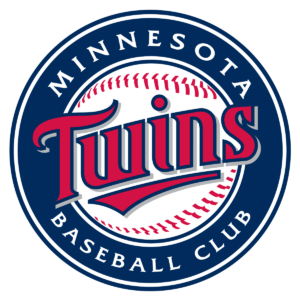 PHOENIX, Ariz. (February 4, 2020) –
Major League Baseball's (MLB) Minnesota Twins announced today amulti-year partnership with Skyview Networks, a broadcast solutions and network sales company,to kick off their 2020 season. Beginning this March, the Twins will utilize Skyview Networks' AdView inventory management and live read capture software, which is custom designed to fit their needs. With this tailored approach, the process of scheduling ads and reporting them for billing will be fully controlled by the franchise's broadcast team and front office.
"After thoroughly researching the market, it is clear that Skyview Networks' industry-leading AdView software is best suited to enhance our day-to-day broadcast operations, while also driving greatly-improved efficiencies in our reporting processes," said Minnesota Twins Senior Broadcast Manager, Andrew Halverson. "We are eager to partner with Skyview's team to maximize their resources for the betterment of our broadcasts and our advertisers alike."
The partnerships between a professional team and its advertisers are a key component to the broadcast, making them Skyview Networks' number one priority and inspiring the design of AdView. With the Player Controller feature, the board operator in the Twins' studio will have access to all possible game scenarios and assurance that the correct audio files are loaded into the proper time slots. This also allows the team to maximize inventory in all game break scenarios. The front office will also have complete control over reporting and affidavit generation, making the process seamless from start to finish.
"We are very excited to partner with the Twins for the upcoming MLB season," said Matt Stys, Vice President, Business Development of Skyview Networks.  "Our AdView software is customizable to each franchise user's needs and we are confident that the Twins' advertiser partnerships will benefit strongly from this system."
In addition to managing the schedules and reports of play-by-play broadcasts, AdView's live read capture provides proof of performance for the franchise advertising partners. By standardizing the ads and cataloging them in a web-based system by advertiser, date and time, they can be downloaded quickly, and it speeds up the billing process. Additionally, the ability to schedule ads across an entire season allows the Twins to associate a dollar value to each read and track their average unit rate.
Skyview Networks leads the industry in audio distribution, network automation, and inventory management. For additional details on its services, visit www.skyviewnetworks.com.
About Minnesota Twins Baseball Club
Celebrating their 60th season in 2020, the Minnesota Twins are a Major League Baseball team competing in the Central Division of the American League. The franchise has been a staple of the Minnesota sports and philanthropy scene since moving to the state in 1961. In addition to two World Series titles (1987 and 1991), the Twins have won 11 Division Championships (1969, 1987, 1970, 1991, 2002, 2003, 2004, 2006, 2009, 2010 and 2019) and three American League pennants (1965, 1987 and 1991). Since 2010, the Twins have played their home games at the award-winning Target Field in downtown Minneapolis. In addition, the Minnesota Twins Community Fund donates more than $1 million annually to benefit youth baseball and softball across Twins Territory. For additional information on the Minnesota Twins, please visit: twinsbaseball.com.
About Skyview Networks
Skyview Networks is a broadcast technology, syndication and national network sales solution company serving over 5,500 radio stations reaching 113 million listeners weekly.  Skyview Networks provides services to ABC Audio, CBS Audio, Local Radio Networks, Alpha Media USA, The Dana Cortez Show, Nick Cannon Radio, JackFM, professional and collegiate sports organizations and two state news networks.  Founded in 1995, Skyview is based in Scottsdale, Arizona and focuses on providing best-in-class services that include satellite and IP distribution, full network automation, inventory management systems and network audio sales.  For more information, visit skyviewnetworks.com and follow @SkyviewNetworks.
###