Cornhuskers to utilize Skyview Networks' AdView Inventory Management software for football, men's and women's basketball, baseball, softball, volleyball and coaches shows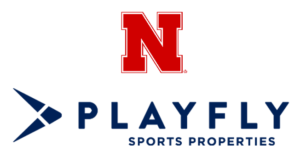 (August 29, 2023) – Playfly Sports Properties, the exclusive multimedia rightsholder of University of Nebraska Athletics, announced today the multi-year expansion of its partnership with Skyview Networks, a leader in broadcast technology solutions, to include Skyview's AdView Inventory Management software for the Cornhuskers' sports broadcasts. The university will begin the utilization of Skyview's software platform this fall for inventory management of its football, men's and women's basketball, baseball, softball, volleyball and coaches show broadcasts.
"We are thrilled to expand the Playfly relationship with Skyview Networks and their leading software to our new team at Nebraska," said Jason Rathe, General Manager with Playfly Sports Properties. "Providing a well-executed broadcast experience from all angles is our continued goal across all of our collegiate properties. Adding Skyview's inventory management to the repertoire of resources at Nebraska will undoubtedly set our team up for success."
By utilizing the AdView software, the University of Nebraska will have a streamlined ad management process from scheduling to billing in one web-based system. Bringing full control in-house generates greater efficiency and accessibility for the Cornhuskers' radio broadcast team, allowing them to monetize game breaks and fully automate their affidavit reconciliation process.
"We are excited to add the storied University of Nebraska to our partner portfolio for elevated inventory management solutions," commented Andrew Kalb, SVP Business Development and Communication of Skyview Networks. "AdView was designed with our franchise partners in mind, and we look forward to having the opportunity to effectively improve and streamline the advertising processes for the Cornhuskers."
The University of Nebraska Cornhuskers can be heard across their affiliate network of 48 stations, including flagships NRG Media's 1400 AM and 99.3 FM in Lincoln, KLIN and Froggy 98.1 FM, AM 950 ESPN RADIO OMAHA and Z92 (92.3 FM). To view the 2023-2024 athletics schedules, visit huskers.com.
Skyview Networks is a broadcast technology and network audio sales company whose product portfolio includes distribution, inventory management software, production and more. For details on Skyview's full suite of technology solutions, visit skyviewnetworks.com.
About Husker Sports Properties
Husker Sports Properties is the locally-based, exclusive multimedia rightsholder for Nebraska Athletics. As a part of the Playfly Sports Properties portfolio of nearly 40 collegiate and high school state association properties, the Husker Sports Properties team connects brands to Nebraska's passionate and deeply-rooted fanbase. Through broadcast, in-arena, experiential, and technology-based marketing and media solutions, Playfly Sports Properties' fully scalable platform provides marketers unparalleled access to the most highly engaged audiences on a local and national level. Playfly Sports Properties is a division of Playfly Sports.
Connect with the Husker Sports Properties team by visiting www.playfly.com/properties.
About Skyview Networks
Skyview Networks is an audio technology, syndication and network audio sales solutions company based in Scottsdale, Arizona that has been serving the broadcast space for nearly 30 years. With more than 10,000 radio affiliate relationships, its nationwide coverage reaches over half of all Americans each week. Skyview's industry-leading services are utilized by major media companies, leading consumer brands, world-class entertainers, professional and collegiate sports organizations, and state news networks. For more information, visit skyviewnetworks.com and follow @SkyviewNetworks.
###