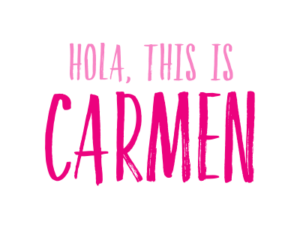 (August 11, 2023) – Carmen's Calls, through its syndication partner Skyview Networks, announced today the addition of multiple radio stations to its affiliate roster. The program recently added WPOW-FM Miami, FL and KXTQ-FM Lubbock TX, bringing the sass of Carmen to new audiences across the US.
"Carmen's Calls continues to be appointment listening, creating lean-in-and-laugh moments for her affiliates," said Rico Colindres, creator of Carmen's Calls and Vice President, Content Development and Syndication of Skyview Networks. "She is elated to be on-air in Lubbock and returning to Miami!"
For over 15 years, Carmen has brought laughs and entertainment to listeners with her wildly popular prank feature, Carmen's Calls, a two-minute weekday benchmark that allows stations to connect with callers through a fun and unique way.
President of Network Partnerships and Chief Revenue Officer of Skyview Networks, Jeanne-Marie Condo-Bucknell spoke to the continued commitment of Skyview to the multicultural audio community stating, "Carmen's Calls is a rare treasure in the industry with generations of families laughing and enjoying the brilliant talent of Carmen. She brings the humor and energy that continues to connect with listeners and most importantly, delivers results."
For program details and affiliation information, visit skyviewnetworks.com/carmens-calls/ or contact [email protected].
About Carmen's Calls
Carmen Santiago De La Hoya Ruiz Rivera has been a terrestrial radio mainstay since 2005 and is well-known as one of the liveliest and funniest characters on-air. Her diverse and dedicated fanbase of her benchmark Carmen's Calls spans many major markets including New York, Philadelphia, Miami and Phoenix.
About Skyview Networks
Skyview Networks is an audio technology, syndication and network audio sales solutions company based in Scottsdale, Arizona that has been serving the broadcast space for nearly 30 years. With more than 10,000 radio affiliate relationships, its nationwide coverage reaches over half of all Americans each week. Skyview's industry-leading services are utilized by major media companies, leading consumer brands, world-class entertainers, professional and collegiate sports organizations, and state news networks. For more information, visit skyviewnetworks.com and follow @SkyviewNetworks. 
###