LSU Sports Radio Network to utilize Skyview Networks' complete package of services including satellite distribution, AdView Inventory Management and Live Read Capture
August 29, 2018
—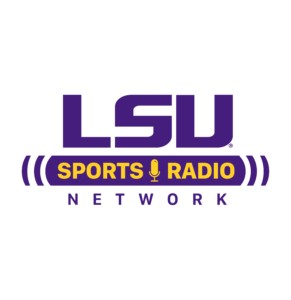 BATON ROUGE, La. (August 29, 2018) –
LSU Sports Properties, which is operated by Outfront Media Sports Inc., and Skyview Networks, a leading broadcast solutions company, announced today a multi-year partnership to provide Skyview Networks' distribution service, AdView inventory management and Live Read capture to the organization for all radio play-by-play broadcasts.  The AdView system will pair with Skyview Networks' distribution to provide detailed tracking and reporting of all radio inventory, including on-air advertiser mentions, to generate instant affidavits for faster client billing.
"We are excited to partner with Skyview Networks," said Chris Blair, Voice of the LSU Tigers.  "Skyview Networks represents one of the top distribution companies and most importantly they understand what we do in the sports broadcasting space.  Their Adview system will provide our team with many more opportunities to make the LSU Sports Radio Network even better."
From the broadcast booth to the front office, Skyview Networks' state-of-the-art distribution platform and AdView software work together to provide the organization custom tools at every level.  The Tigers will experience total control over inventory scheduling and detailed revenue reporting.  By managing the full life of an advertiser contract, the affidavit reconciliation process is automated, speeding up the receivables process significantly.
"We believe the Tigers will realize ease and efficiency in contract management and tighter turnaround on revenue collection with AdView's tracking and output capabilities," said Matt Stys, Vice President, Business Development of Skyview Networks.  "We look forward to partnering with the university and continuing our discussions on broadcast solutions."
AdView also offers additional modules for clients that would like to manage all forms of their advertising media in one consolidated system.  This includes radio, TV, web, print, signage and more to give organizations complete reporting of all avenues of sales revenue.
The LSU Tigers radio broadcast can be heard on flagship station Eagle 98.1, WDGL-FM in Baton Rouge. To learn more about LSU Sports Properties, visit www.lsusports.net/lsusp.
For more information about Skyview Networks and its full package of broadcast solutions, visit www.skyviewnetworks.com.
About Outfront Media Sports Inc.
Outfront Media Sports Inc., a division of OUTFRONT Media Inc., is the exclusive multi-media rights holder for LSU Athletics and operates the LSU Sports Properties office. Outfront Media Sports Inc. is the marketing and multimedia rights holder for some of the most prestigious collegiate teams, high school state associations and sports venues across the country.  Outfront Media Sports delivers creative implementation of in-venue and on-campus digital displays, influence media, marketing affiliation, experiential entertainment, and game day domination, which benefits universities, alumni, students, and passionate fan bases. Bringing to life these valuable, eye-catching, engaging and results-driven assets attracts a highly sought-after audience for Outfront Media Sports' advertisers.
About Skyview Networks
Skyview Networks is a broadcast technology and national network sales solutions company that provides services to ABC Radio, CBS Audio, Local Radio Networks, professional and collegiate sports organizations and two state news networks. Founded in 1995, Skyview is based in Scottsdale, Arizona and focuses on providing best-in-class services that include satellite distribution, full network automation, inventory management systems and network audio sales. For more information, visit skyviewnetworks.com.
###